2 tags
"If God had intended us to drink beer, He would have given us stomachs." -David Daye
3 tags
"I like beer. On occasion, I will even drink a beer to celebrate a major event such as the fall of Communism or the fact that the refrigerator is still working" - Dave Barry
5 tags
Yellow dot maple porter (v. 3) bottled!
Well it took a few months, but I finally put the beer in the bottle. It's tasting a bit sweeter than v.1, but maybe that's because it has a less overpowering alcohol taste to it. We'll see how it turns out in a few weeks!
4 tags
4 tags
"You can't be a real country unless you have a beer and an airline; it helps if you have some kind of football team, or some nuclear weapons, but at the very least you need a beer." - Frank Zappa
4 tags
Maple Porter v.3, secondary fermentation
Just moved the new and improved Yellow Dot Maple Porter into secondary fermentation. Terrible picture here, but the beer is looking good!
3 tags
"Without question, the greatest invention in the history of mankind is beer. Oh, I grant you that the wheel was also a fine invention, but the wheel does not go nearly as well with pizza."  -Dave Barry
5 tags
Yellow Dot Maple Porter, Take Three...
So there was a slight problem with take two of the maple porter…my thermometer broke in the wort, and the batch was ruined! But I wasn't to be deterred! Instead, I returned tonight, fresh in a new year and at the beginning of a new semester, for another try. All the details were the same as v.2, with a slight change (I used 3 lbs. amber DME, 1 lb. light DME, and 1 lb. dark...
5 tags
Yellow Dot Maple Porter, Take Two!
Hi everyone! I know it's been a while, so there are some things to catch up with on the homebrewing front, now that the semester is officially over! First, Yellow Dot Maple Porter v.1 is a success, and I'm drinking one as we speak! Cheers! I find it to be delightfully maple-y, but not overpoweringly so. The only downside (maybe) is that it's 12% abv. Now, normally...
5 tags
Maple Porter in the Fermenter!
Now that George Dieter for Town Council IPA is ready (I'm drinking one right now!), it's time to move on to a beer I've been wanting to try for a while - Maple Porter. Several years ago, Rohrbach Brewing Company made one of these, and it was one of the best beers I've ever had. Unfortunately it was a season special, and to my knowledge they haven't made it again. If...
5 tags
3 tags
Rye IPA in Primary Fermentation!
The dark basement brewery, now located on the 4th floor, is back in action! Today was the beginning of George Dieter for Town Council IPA! Hopefully on November 6th we'll all be kicking back, drinking a delicious Rye IPA, and celebrating glorious victory! I followed this recipe, with a few substitutions. So, I won't outline the whole process since you can find the details there. As...
4 tags
3 tags
3 tags
July 15 - As of today I'm back in sunny (what?) Rochester! The highlights of the journey back included, nothing. There is no highlight to being on 3 planes for a total of 24 hours, or driving an hour and a half from the airport at 1AM (although I was wide awake at that point), or driving 6 hours to Rochester (I was not wide awake for that!). However, Air New Zealand did give me a...
3 tags
July 10 - Well, it's come to the last night in Sydney :(  How did this happen!? Probably terribly cliche to say, but this really did fly by. Hopefully the next 48 hours of plane rides goes by as quickly! You probably won't hear from me again on here until I get back! I remember that it was $20 to get internet at the Auckland airport, and I'm not going to pay that just so I can...
3 tags
July 9 - Oh man, I completely spaced on the whole blogging thing! I was just doing a mock packing run (half heartedly, I barely packed anything really) to see if everything can come back with me…it's looking all right I think!  Anyway, today featured the glorious, glorious defeat of MATLAB, as I finally got my damn curve fitting code to work. This has been an off and on battle for the...
6 tags
July 8 - By all definitions, I am definitely an old fart now. Bring on the late 20s! So what, now my grey matter density starts declining, and my body starts falling apart, right? Time to start meditating I guess! Anyway, me and my decrepit brain/body slept in until after 11, and then spent the rest of the morning listening to the Yankee game (until it got really ugly - 4 errors guys,...
6 tags
July 7 - Due to technicalities of the massively fast forwarded time zone here, I am actually not older yet, and won't be until 3:17AM tomorrow! But for tradition's sake we'll say that today was indeed my birthday. Today featured many things, including: 1) another friggin' rainbow (a double rainbow in fact…keep reading), 2) the world's most pointless lookout, 3)...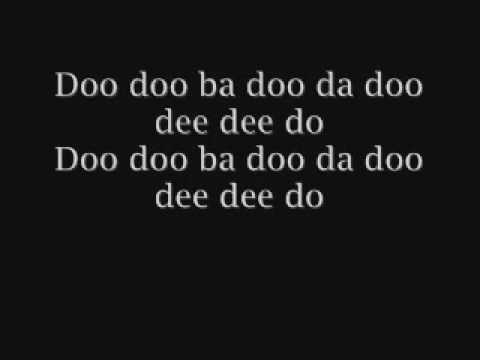 5 tags
July 5 - It's funny the things you type when your hands aren't properly lined up on the keys…Also, literally the second I started typing this it began absolutely POURING outside my window. I can barely hear my music over the rain on the roof outside (even though there are 7 floors and I'm on 2, I guess part of the building is just 1 floor so there is a roof right outside my...
5 tags
July 4 - "Mankind…that word should have new meaning for all of us today. We can't be consumed by our petty differences anymore." - President Whitmore (Bill Pullman, Independence Day). Best movie, or best movie ever? Seriously though, that is one damn good speech. Hope you all have a good 4th of July! Please enjoy some BBQ and fireworks on my behalf! I decided to...
4 tags
July 3 - Well people, I don't know what to tell you. Today was a data collection day, which is good - I need a bunch of data. But mostly that means my day in the lab consisted of playing Sudoku and reading papers while waiting for other people to do my experiment! Still not sure how it's going to turn out, but there are some promising trends so far with just 5 people, so it's...
6 tags
June 30-July 1 - I know, I know, it's July 2nd (for a few more minutes anyway). Rather than updating you on (read: boring you with) tales of science, I will tell you about Melbourne. This will probably be somewhat abridged because I'm starting this pretty late (and lets face it, I've already forgotten some stuff probably). Friday's travels were pretty uneventful, except...
4 tags
July 1 - Hi there everyone. I'm still alive, thanks for worrying! I have returned from Melbourne after only an hour and a half weather delay (followed by sitting on the tarmac in Sydney for 45 minutes due to some sort of bizarre electrical problem), and the city appears to still be here, mostly as I left it. I am however, le tired, so photos/recap of the weekend will have to wait until...
4 tags
June 28 - Well today was a shorter day than usual, mostly because I massively overslept and didn't get to the lab until 11:30AM! I can always tell when I'm later than usual (funny concept since I've been here less than 3 weeks) because the crew on the coffee cart changes over. I kinda like their system - 4 guys operate it, but it seems they change jobs every hour or so (i.e. who...
5 tags
June 27 - So you've probably noticed from my periodic "revelations" about blogging that I'm a bit slow to figure out how this whole thing works (see: adding comments, getting photos to work, etc.). BUT, I just figured out how to imbed photos! This is sad, because I've done it before in some of my older posts (homebrew ones from January), I guess I just forgot. Now I...
2 tags
3 tags
7 tags
4 tags
4 tags
June 22 - Good morning folks (I say, as I ready myself to get into bed to read)! Just another day at the office today…for me. Apparently there was some kind of lab holiday I was unaware of? No one else came in, including the boss. Actually one of the other students was there for a little while, but I'm pretty sure that was just to watch the NBA finals. I really just can't make...
2 tags
June 21 - Happy first day of winter! Lucky me, I'm gonna get 2 of these this year. If it happens to be 60 and sunny for the next one I won't be complaining, that's for sure. I don't have much exciting news today, just more pilot testing and tweaking the program. Results are still looking good, and I think if all goes well tomorrow things should be ready to get started for...
2 tags
3 tags
4 tags
5 tags
4 tags
the public toilet story!
Ack I forgot to explain the "not a public toilet" photo, so that probably seemed weird. Yeah, it was really weird. Not only was the area where that sign was posted not a public toilet, it wasn't a toilet at all! It was just this tiny covered area of the park, with nothing under the covering at all. Maybe public urination is rampant in Sydney, I don't know. But you could...
6 tags
3 tags
3 tags
2 tags
2 tags
3 tags
5 tags
4 tags
7 tags
2 tags
Interim Post...
Hi everyone! Good news - I'm still alive! My hotel in Taupo does not have working internet (despite the "Free WiFi" sign at reception…), so I've been off the grid for a few days. But fret not! I have been fastidiously writing my entries each day, so tomorrow night at this time I should be able to put up 2 or 3 posts (I'm going back to a hotel I've already...
4 tags